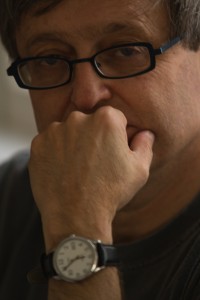 Ivor Shapiro is a full professor at Ryerson University's School of Journalism, and the Associate Dean for Undergraduate Education and Student Affairs in the Faculty of Communication and Design at Ryerson. He teaches ethics, media law and feature reporting and conducts research into journalists' professional identity and values. He leads the Canadian Worlds of Journalism Study, funded by the Social Sciences and Humanities Research Council of Canada. Ivor is the past chair of the ethics advisory committee of the Canadian Association of Journalism, and founding editor of the Canadian Journalism Project (J-Source), a national website providing information, commentary and resources related to the achievement of, and challenges to, journalistic excellence.
Starting Fall, 2017, Ivor is teaching a unique online course, in the form of a current-affairs TV series, covering the purpose, ethics and law of journalism 
Born and raised in South Africa, Ivor Shapiro immigrated to Canada in 1985. He is a former contributing editor of Saturday Night magazine and managing editor of Chatelaine magazine. He has written feature articles for those magazines as well as Toronto Life, The Walrus, Maclean's, Today's Parent and The Globe and Mail's Report on Business Magazine, among others. Ivor has been honoured six times at the National Magazine Awards and has been a finalist for a Canadian Association of Journalists award for investigative journalism. His first book of literary journalism, What God Allows: The Crisis of Faith and Conscience in One Catholic Church (Doubleday, New York: 1996), was praised by critics in Canada as well as the U.S. Shapiro's magazine writing has been chosen for several anthologies, and he is the editor of The Bigger Picture: Elements of Feature Writing (Emond Montgomery Press, 2008). His academic research has been published in Journalism Studies, Digital Journalism, Journalism Practice, Canadian Journal of Communication, and Newspaper Research Journal, amongst others, and several books.